Parish Weekly Calendar: Much of the calendar information is also included in the weekly bulletin. Please note that scheduled events are subject to change.

Click here for the week beginning Sunday, September 18
Click here for the week beginning Sunday, September 25
Parish Survey: St Mary of the Assumption is working to improve the wonderful parish that we are, to become the most healthy, growing, and welcoming parish we can be. To help us shape and prioritize those areas of most interest to the parish we seek your help to develop a clear understanding of our strengths and weaknesses. A short survey has been prepared, that we request you complete, exploring many aspects of St. Mary's. Click on the survey link here or you can find the survey link in the insert in this weekend's bulletin. Through the Holy Spirit, and with your help and participation, we will start on this journey to rewarding improvements at St. Mary of the Assumption. Your efforts are very much appreciated and completely confidential.
Fall/Winter Mass Schedule: We are now following our fall/winter Mass schedule. Mass times are as follows:

Saturday 5:00pm; Sunday 7:30am, 9:00am, 10:30am, and 12 noon
Middle School Dance - October 8: Please see the Youth... Middle School Dances web page for the complete schedule and for more information click here
Eucharistic Adoration for Teens and Young Adults - October 15: Join us on October 15 at 7:00pm in our Chapel for Eucharistic Adoration with Praise and Worship Music and Fellowship, followed by food and drink. For more information, contact Father Chris at frchris@stmaryoftheassumption.com or Kim Gennusa at stmarysmyle@gmail.com

Click here for the flier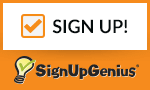 SMYLE Teen Service and Activity Schedule: The 2016-17 calendar of service opportunities and activities for our SMYLE youth group has just been posted!!! Click here to go to the SMYLE youth ministry webpage
Interested in Becoming Catholic? If you or someone you know is interested in becoming Catholic, St. Mary's will be holding RCIA Inquiry Classes on Mondays beginning September 12, from 6:00 to 7:30pm in the St. John room. RCIA stands for Rite of Christian Initiation of Adults. Contact Deacon John at 239-7100 ext. 32 if interested.

WILCYA Young Adult Professional Group Catholic young adults in their 20s and 30s from the greater Wilmington-Newark area, single and married can connect for faith formation and fellowship through social, spiritual, and service activities. Click here to go the WILCYA website
PREP Updates: The PREP calendar for 2016-17 is posted on the PREP page. Click on Christian Formation Ministries... PREP on the menu at left.
Monday night PREP: Classes began on Sept. 12 and are from 6:00 to 7:15pm.
June PREP: The second of four classes during the school year is Nov. 6 from 8:45 to 10:15am
August PREP: The first of four classes during the school year is Oct. 2 from 8:45 to 10:15am
~~ Consult your parent handbook or the PREP page on the website for more information.


Need a Ride??? Fellow Parishioners!!! Do you occasionally need a ride to Church for Mass or perhaps elsewhere? As one of the service organizations of our parish, The Knights of Columbus may be able to help. Contact Mike Bailey, Community Director for the council. You may contact him at mbaileypa@gmail.com or 302-540-3200.


Window Installation Update: The first seven windows - The Nativity, The Visitation, The Annunciation, The Wedding Feast at Cana, The Finding in the Temple, St. John the Evangelist, and The Presentation have been installed. Here is the timetable for the remaining window installations:

St. Patrick (Chapel window) - Aug/Sep 2016
St. Mary of the Assumption (Choir Loft) - Dec 2016
Sacristy/Sanctuary (behind Altar) - TBA
| | | | |
| --- | --- | --- | --- |
| The Nativity | The Visitation | The Annunciation | The Wedding Feast |
| | | |
| --- | --- | --- |
| The Finding | St. John the Evangelist | The Presentation |
Memorial Day 2016: A prayer service was celebrated at St. Patrick's Cemetery, including the blessing of a new marker with all the names of those buried in unmarked graves.


Memorial Day 2016
St. Patrick's Cemetery

The Knights of Columbus Color Guard was on hand to honor the deceased. Click on the link at left to St. Patrick's Cemetery for more information about the cemetery.


Knights of Columbus
Color Guard
| | |
| --- | --- |
| Corpus Christi Procession: Corpus Christi is a beautiful tradition that celebrates the Real Presence of Jesus Christ in the Eucharist. Celebrated at St. Mary's on May 29, 2016, the outdoor procession with the Blessed Sacrament followed the 11:30 AM Mass. The procession includes singing of hymns and recitation of Divine Praises. For a slideshow of the 2015 Corpus Christi procession Click here | Corpus Christi Procession 2016 |
| | |
| --- | --- |
| Tenebrae Service: Celebrated on Good Friday in 2016, this para-liturgical devotion dates back to the 5th century. Tenebrae means "Shadows/Darkness". As part of this service, the lights are dimmed and candles are extinguished. It is a beautiful and moving devotion that helps us as Catholics call to mind Jesus' Suffering, Passion, and Death for us, especially during Lent. | Tenebrae - Holy Week 2016 |
All contents copyright © 1996-2016
St. Mary of the Assumption
7200 Lancaster Pike
Hockessin, DE 19707
Tel: (302)239-7100
Fax: (302)239-8219

Office Hours: Monday to Friday - 9am to 4pm
Office closed 12:30pm to 1:30pm for Lunch